Prefectorial Board

The Cedar Prefectorial Board (CPB) is one of the finest leadership boards in Cedar Girls' Secondary School. It comprises of Prefect Councillors who are passionate and driven individuals who strive to make a positive impact in the Cedar community. It is a great honour and privilege to be appointed as a Prefect Councillor and only pupils who are exemplary in conduct and adopt a positive attitude in life are given the opportunity to take on the challenge of becoming a member of this esteemed and prestigious board. Together, PCs work towards creating a strong school identity, culture and a better environment for all Cedarians. They embody the Cedar identity by living out our school motto of Honesty, Courtesy and Perseverance. They lead by example and bring out the best in every Cedarian. Through events and trainings, our board creates opportunities for every Prefect Councillor to grow and nurture skills essential in daily life. Some of our signature events include our Blue, Yellow and Grey Day, where we aim to foster a greater school spirit and Our Cedar Conversation, an opportunity for the voices of the student body to be heard via our leaders. In Cedar, we are a unique family that inspires all!
Photographs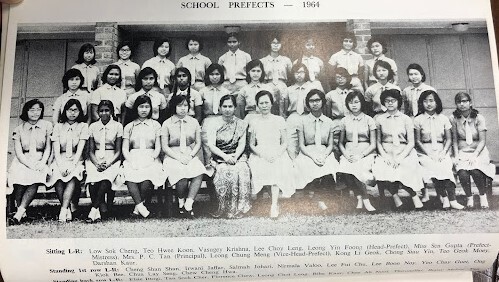 CPF Board Photograph -1964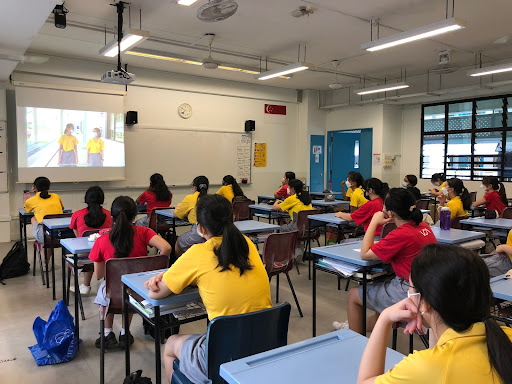 CPB's initiative, Friday Feature, An initiative that aims to reach out and communicate with the student body!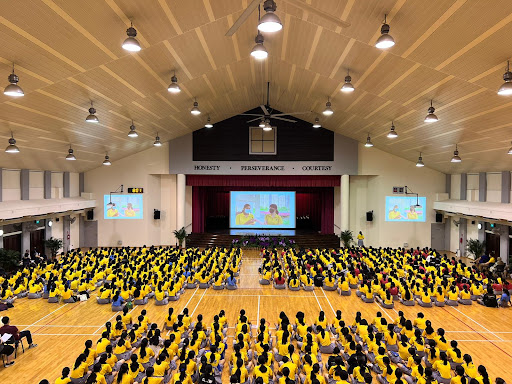 Assembly Programme, helmed by CPB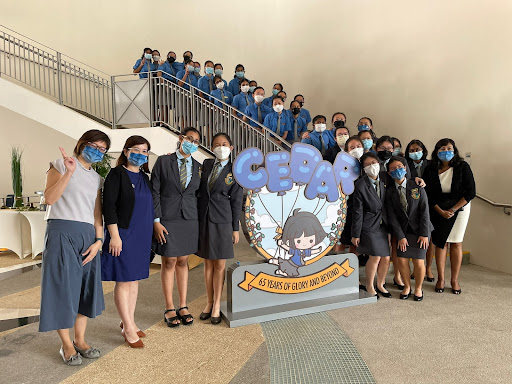 CPB in action during Cedar 65!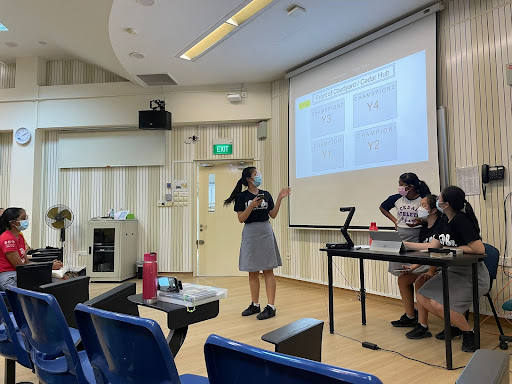 Attire Check Briefing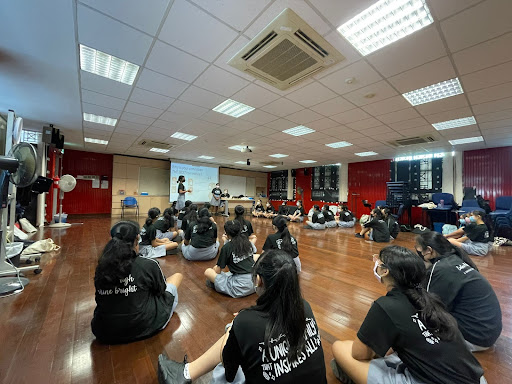 CPB's Training Session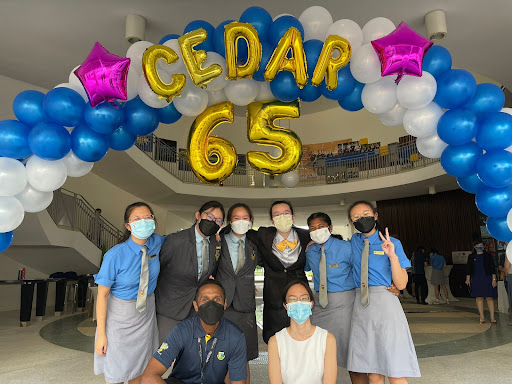 CPB EXCO and TICs 2021-2022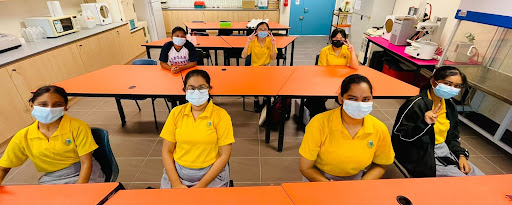 Courtesy Sharing Team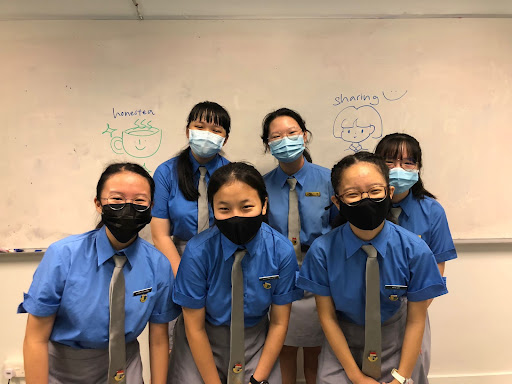 Honesty Sharing Team